Top Manangement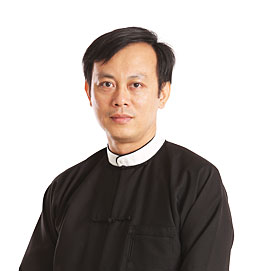 U Myint Zaw - Managing Director
U Myint Zaw is the Managing Director of the Myanmar Thilawa SEZ Holdings Public Co., Ltd (MTSH) and  its subsidiary company, Thilawa Property Development Limited (TPD). He joined the company since founded in 2013. U Myint Zaw has over 20 years of experience in the Sales and Marketing, Trading of Commodity like Agricultural Products and Palm Oil, Manufacturing of Automotive Spare parts, Hospitality and Services, Construction and Property Development Industry.  He is a Trading and Investment Veteran with background in the development of Rental Factory, Condominium Project, Hotel and Auto Parts Manufacturing. During his tenure as Sales & Marketing Director at Myanmar Thilawa SEZ Holdings Public Co., Ltd (MTSH), his main responsibility is the new business development at Sales and Marketing. He also serves as the Officer and Genernal Manager of Administration & HR Department by setting up the new standard operation procedure (SOP), new company rules and procurement policy together with Admin & HR department matters and general affairs at MJTD.
U Myint Zaw qualifies with a Bachelor of Science (Chemistry) degree from Yangon University, Master of Business Administration (MBA) from University of Thai Chamber of Commerce, Diploma of Business Law (DBL) from Yangon University and Myanmar Directorship Certification which is a first DCP course in Myanmar designed by Myanmar Institute of Director (MIoD) and Singapore Management University (SMU).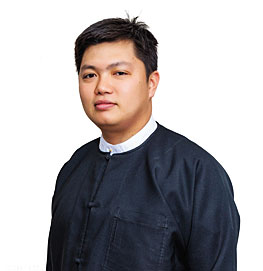 U Thurane Aung - Project Director
U Thurane Aung is the Project Director of our Company and Vice President of Myanmar Japan Thilawa Development Limited (MJTD). His diversify experiences came from more than 17 years of service in Dagon Group, which is one of the leading conglomerates in Myanmar with diversified businesses in sectors that include property development and construction, hospitality, timber, agriculture, commodity trading, plantation, retail and distribution, petroleum, automobile and food processing.
His primary responsibility in MTSH is to coordinate among the stakeholders for the smooth running of existing business as well as develop new opportunities and investment within Thilawa SEZ and beyond.
He also contribute much of his time for the development of the different business sectors he is in by joining the Executive Committee Member of Myanmar Construction Entrepreneur Association (MCEA), Vice-President of Yangon Region Young Entrepreneur Association (YRYEA). He holds a Bachelor of Arts (Honors) in Business Information Management & Finance, which he obtained from the University of Westminster, United Kingdom in 2004. He is also a winner of the esteemed title of "Asia's Most Admirable Young Leaders" at the prestigious Asia Corporate Excellence & Sustainability Awards (ACES) 2021.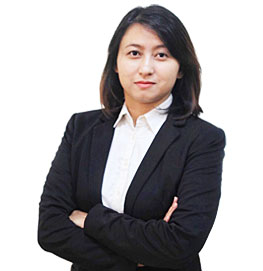 Daw Yu War Tun - Head of Finance
Daw Yu War Tun is the Head of Finance of Myanmar Thilawa SEZ Holding Public Company Limited and concurrently the Chief Financial Officer of Myanmar Japan Thilawa Development Limited.
Daw Yu War Tun has over 17 years of experience in Accounting, Auditing, Financial Reporting and analysis, Taxation and Internal Controls.
She has been working in Myanmar from 2005 to 2010 and subsequently moved to Singapore, and gained experience in Singapore registered companies, including in the CMG Group (Singapore) Pte Ltd. which is 100% subsidiaries of the Interpublic Group of Companies (a company listed on New York Stock Exchange). And then she joined MTSH in December 2017 as Group Finance Manager. 
Daw Yu War Tun holds a Bachelor of Science degree in applied accounting from Oxford Brookes University (UK) and Bachelor of Commerce from Yangon Institute of Econoimc. Member of Institute of Singapore Chartered Accountant (ISCA) and Association of Chartered Certified Accountants (ACCA). She is also admitted Certified Public Accountant of Myanmar.