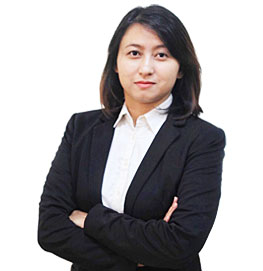 Daw Yu War Tun - Head of Finance
Daw Yu War Tun is the Head of Finance of Myanmar Thilawa SEZ Holding Public Company Limited and concurrently the Chief Financial Officer of Myanmar Japan Thilawa Development Limited.
Daw Yu War Tun has over 17 years of experience in Accounting, Auditing, Financial Reporting and analysis, Taxation and Internal Controls.
She has been working in Myanmar from 2005 to 2010 and subsequently moved to Singapore, and gained experience in Singapore registered companies, including in the CMG Group (Singapore) Pte Ltd. which is 100% subsidiaries of the Interpublic Group of Companies (a company listed on New York Stock Exchange). And then she joined MTSH in December 2017 as Group Finance Manager. 
Daw Yu War Tun holds a Bachelor of Science degree in applied accounting from Oxford Brookes University (UK) and Bachelor of Commerce from Yangon Institute of Econoimc. Member of Institute of Singapore Chartered Accountant (ISCA) and Association of Chartered Certified Accountants (ACCA). She is also admitted Certified Public Accountant of Myanmar.