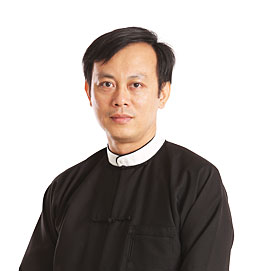 U Myint Zaw - Managing Director
U Myint Zaw is the Managing Director of the Myanmar Thilawa SEZ Holdings Public Co., Ltd (MTSH) and  its subsidiary company, Thilawa Property Development Limited (TPD). He joined the company since founded in 2013. U Myint Zaw has over 20 years of experience in the Sales and Marketing, Trading of Commodity like Agricultural Products and Palm Oil, Manufacturing of Automotive Spare parts, Hospitality and Services, Construction and Property Development Industry.  He is a Trading and Investment Veteran with background in the development of Rental Factory, Condominium Project, Hotel and Auto Parts Manufacturing. During his tenure as Sales & Marketing Director at Myanmar Thilawa SEZ Holdings Public Co., Ltd (MTSH), his main responsibility is the new business development at Sales and Marketing. He also serves as the Officer and Genernal Manager of Administration & HR Department by setting up the new standard operation procedure (SOP), new company rules and procurement policy together with Admin & HR department matters and general affairs at MJTD.
U Myint Zaw qualifies with a Bachelor of Science (Chemistry) degree from Yangon University, Master of Business Administration (MBA) from University of Thai Chamber of Commerce, Diploma of Business Law (DBL) from Yangon University and Myanmar Directorship Certification which is a first DCP course in Myanmar designed by Myanmar Institute of Director (MIoD) and Singapore Management University (SMU).