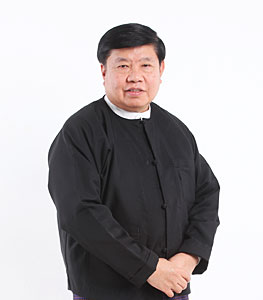 Friday, December 31, 2021
Chairman
Present Directorships in listed Companies -
- Myanmar Thilawa SEZ Holdings Public Co., Ltd.
Date of appointment  -  8.7.2013
Last re-elected  -  23.3.2022
Interest in the Company
- Directly: 256,340
- Indirectly: 2,029,046
U Win Aung is the Chairman of the Myanmar Thilawa SEZ Holdings Public Co., Ltd. He is one of the initiators and the lead negotiator between Japan and Myanmar Government leaders as well as founder Chairman for Myanmar private sector's involvement in the implementation of the Thilawa SEZ jointly with the Japanese investors, to create investment opportunities for Myanmar Citizens.
U Win Aung founded and continues as the Chairman of the Dagon Group of Companies since its establishment in 1990. Since 1993, Dagon Group of Companies has successfully implemented property development projects. Dagon Group of Companies engages in wide range of business in general trading, residential and commercial development such as shopping malls, hotel development, integrated agricultural development, value added food industry, logistics and distribution, automobile distribution, petroleum distribution, and in other business sectors. He is the Chairman of Myanmar Agro Exchange Public Limited (MAEX) which specializes in agri value chain & infrastructure development such as Danyingon wholesale market that sells vegetables, fruits and flowers. He is also founder and Chairman of Golden Land East Asia Development Limited (GLAD), which is one of the founding public companies of MTSH. U Win Aung was elected as President of Union of Myanmar Federation of Chamber of Commerce and Industries from 2011 to 2016. 
He was also Chairman of ASEAN Business Advisory Council (ABAC) (2013-2014) and Chairman of Greater Mekong Sub-region Business forum (GMS-BF) (2012-2014). He was also one of the members of National Economic and Social Advisory Council (NESAC) & UNESCAP Advisory Council.