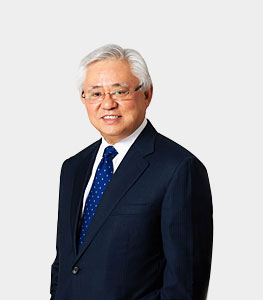 Thursday, December 30, 2021
Vice Chairman
Present Directorships in listed Companies
- First Myanmar Investment Co., Ltd.
- Myanmar Thilawa SEZ Holdings Public Co., Ltd.
- Yoma Strategic Holdings Ltd. (Singapore)
- Memories Group Limited (Singapore)
Date of appointment  -  8.7.2013
Last re-elected  -  30.3.2021
Interest in the Company
- Indirectly: 643,503
U Theim Wai @ Serge Pun ("U Theim Wai") is the Vice Chairman and one of the Principal Shareholders of the Company. He is a Myanmar national and the Executive Chairman of FMI. In 1983, he founded Serge Pun & Associates Limited in Hong Kong SAR and eventually returned to Myanmar, the country of his birth, to establish Serge Pun & Associates (Myanmar) Limited ("SPA") in 1991.
In 1992, U Theim Wai established FMI as one of the earliest (unlisted) public companies in Myanmar. In 2006, he led Yoma Strategic to a successful listing on the Mainboard of the SGX-ST. In 2016, he also led FMI to be the first company to be listed on the YSX. He was also instrumental in listing Memories Group on the Catalist Board of the SGX-ST in 2018.
U Theim Wai is a member of the ASEAN Regional Business Council. He is a standing member of the Chinese People's Political Consultative Conference of Dalian and a member of the Asia Business Council. He is also the Chair of the International Advisory Board of Singapore Management University for Myanmar. U Theim Wai is a frequent speaker in international forums in Myanmar and ASEAN Region.