U Tin Htut Oo is an Independent Director of the Company. He was appointed in November 2014.
Currently he is the Chairman of Agriculture Group of Yoma Strategic Holdings Ltd., a public listed Myanmar Company in Singapore and CEO of Agribusiness and Rural Development Consultants (ARDC) in Myanmar. He is Chairing the Board of the Center for Economic and Social Development (CESD) and also an Advisor to Union of Myanmar Chamber of Commerce and Industry (UMFCCI) and Myanmar Rice Federation. He holds a Bachelor of Agriculture degree (B. Ag) from the Institute of Agriculture, University of Mandalay (1971) Myanmar and M.Sc (Agricultural Economics) from Ohio State University (1985) USA. He was a Visiting Research Fellow at the Institute of Developing Economics, Tokyo, Japan in 1994-1995.
From 2001 to 2009, he was the Director-General of the Department of Agricultural Planning, Ministry of Agriculture and Irrigation and before that held various posts in the same Ministry since 1974. He retired from the Civil Service in 2009.U Tin Htut Oo served as the Chairman of the National Economic and Social Advisory Council (NESAC), and Economic Advisor to the President, the Republic of the Union of Myanmar (2012-2016).
In his capacity with the UN and international organizations, he served as Senior Advisor to the Executive Secretary, UNESCAP from 2009-2011. U Tin Htut Oo has been awarded 5th Dioscoro L. Umali Achievement Award in Agricultural Development in 2015 which recognizes exemplary individuals who have advanced agricultural development in Southeast Asia.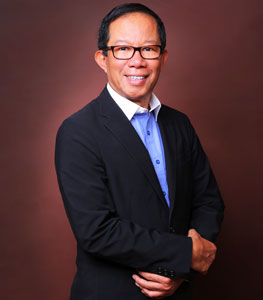 U Tin Htut Oo  -  Independent Director
Present Directorships in listed Companies  - 
Date of appointment  -  1.11.2014
Last re-elected  -  29.09.2018
Interest in the Company  -  None