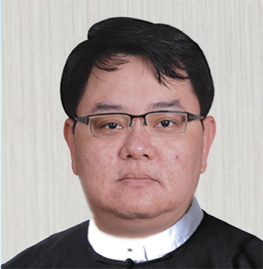 U Tun Tun
CFO
U Tun Tun is the Chief Financial Officer of our Company. U Tun Tun is an executive director and chief financial officer of the SPA Group and First Myanmar Investment (one of our Promoters).He joined the SPA Group in late 1998, and developed his career within the SPA Group, where he assumed many different positions which gave him exposure and experience in many areas, including corporate finance, share registration, company secretarial practice, legal, corporate governance, information technology, property development, estate management, valuation, mergers and acquisitions, business development, and stock exchange listing work. He graduated in 1998 from, and currently holds an associate membership in, the Institute of Chartered Secretaries and Administrators (United Kingdom).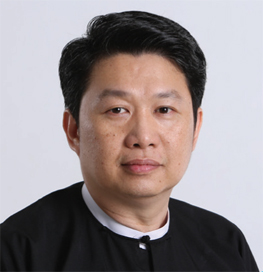 U Aye Win
Admin Director
U Aye Win is the Administrative and Human Resource Director of our Company. U Aye Win has, since 2012, been the Managing Director of Myanmar Edible Oil, one of our Promoters which is a public company engaged in manufacturing, importing and exporting all kinds of edible oil and oil-related products.He is concurrently the managing director of Thuriya Win Company Limited, which is engaged primarily in the food processing, distribution, agribusiness and plantation business. He is also a Director of Myanmar Industry Alliance Public Limited which engage mainly in industrial development, energy production and telecommunication service. He is a central executive committee member of the UMFCCI, and central executive committee member of the Myanmar Industries Association also holds the general secretary of the Myanmar Food Processors and Exporters Association. U Aye Win graduated with a Bachelor of Commerce from the Yangon Institute of Economics in 1992.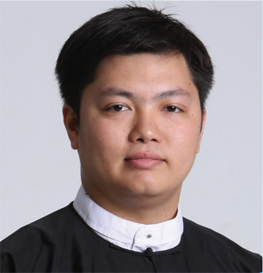 U Thurane Aung
Project Director
U Thurane Aung is the Project Director of our Company. U Thurane Aung has more than ten (10) years of working experience in the Dagon Group, which is one of the leading conglomerates in Myanmar with diversified businesses in sectors that include property development and construction, hospitality, timber, agriculture, commodity trading, plantation, retail and distribution, petroleum, automobile and food processing.His primary responsibility is planning and implementation in real estate project including town planning, commercial & residential developments. His 10 years experience in property development sector also gives him a greater understanding of project management & project implementation. He is also responsible for the business strategies and expansion plans for the Dagon Group, and specializes in identifying new business areas for the Dagon Group to expand into.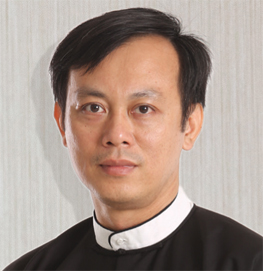 U Myint Zaw
Marketing Director
U Myint Zaw is the Sales and Marketing Director of our Company. U Myint Zaw has joined Myanma Agriculture and General Development Public Ltd (MAGDPL) as a director since the company was founded in 2012. He has an experience of managing in import and export business for 20 years.He has been working as a Director of Lim Family Co., Ltd. since 1996. He has been appointed as a Managing Director in Aung Si Linn International (Trading House) and Mahar Shwe Yadanar Myay Co. Ltd. which dealing with importing of Palm Oils and Wholesales Distributors. In 2006, he has become a Director of Proven Technology Industry Co., Ltd which engage in the business of manufacturing Car and Motorcycle batteries, Yangon Metal Industry Ltd., which involve in the business of Lead smelting plant, Myanmar Poly World Ltd., main business is Plastic injection business and Green Myanmar Group Limited is developer of the condominium and real estate. He graduated with B. Sc. (Chemistry) from Yangon University and received the Master Degree in Business Administration (MBA) from University of Thai Chamber of Commerce in 2014.